Find Your Perfect Office Space
Welcome to 721 Main Street located just minutes from the Bay Bridge in historic Stevensville Maryland.
Contact us today!
Call: 443-249-3664
Visit: 721 Main St #100
Stevensville, MD 21666
Office Leasing
What sets working from the offices at 721 Main Street apart from leasing elsewhere, is that you get a full service office environment.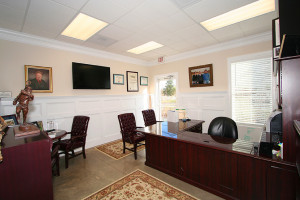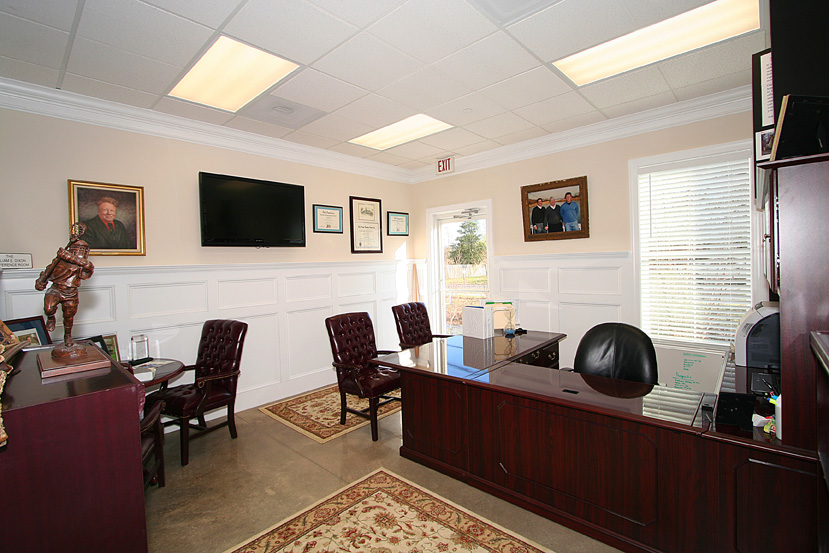 Apartment Rental
Beautiful two bedroom lofts are all finished with hardwood floors and elegant bathroom. The kitchen features granite counter tops and appliances.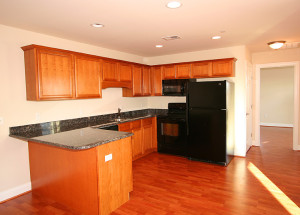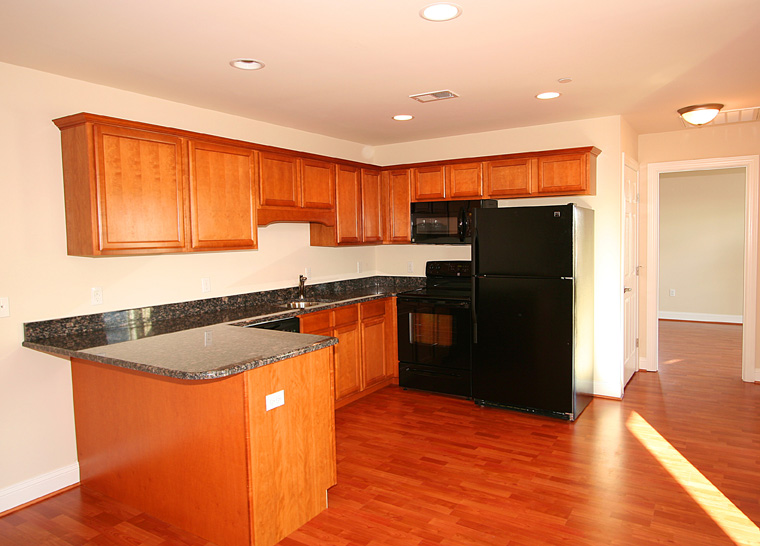 Storage Rental
These spaces are ideal for storing anything that can be in an non-air conditioned area. These units start at $175 per month.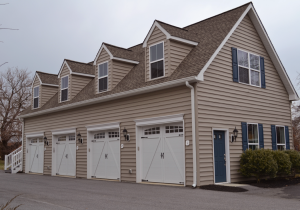 Amenities and Convenience
Our property offers ample, well lit building side parking and a security system with video surveillance. All utilities are included in the leasing package; cable, internet, electric, and water. Conveniently located, with easy access to both Eastern and Western shore, we are less than 2 miles from the Bay Bridge, and only 20 minutes from Annapolis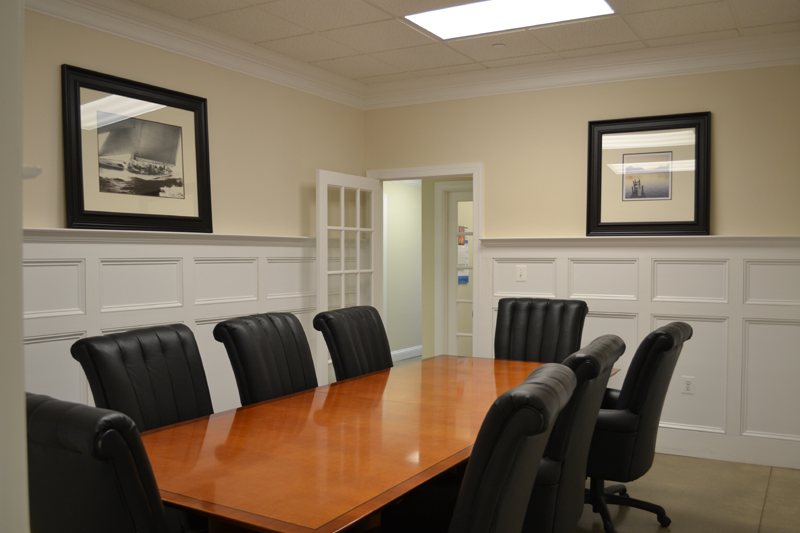 As a new tenant, I wasn't sure exactly what to expect. After a couple of months, I have seen that the office runs similar to a small business co-op. I am able to spend quality time working as the noise level is not distracting and the other tenants are polite and civil. The kitchen area works well for storing and preparing lunch. The bathrooms are kept clean and well stocked. The lobby is attractive and has seating for those waiting for an appointment. The conference rooms are large and have comfortable seating. Overall, I am impressed by the way the office is run and is done in a way to keep costs down without losing quality, which is great for small business tenants who need to plan for the future.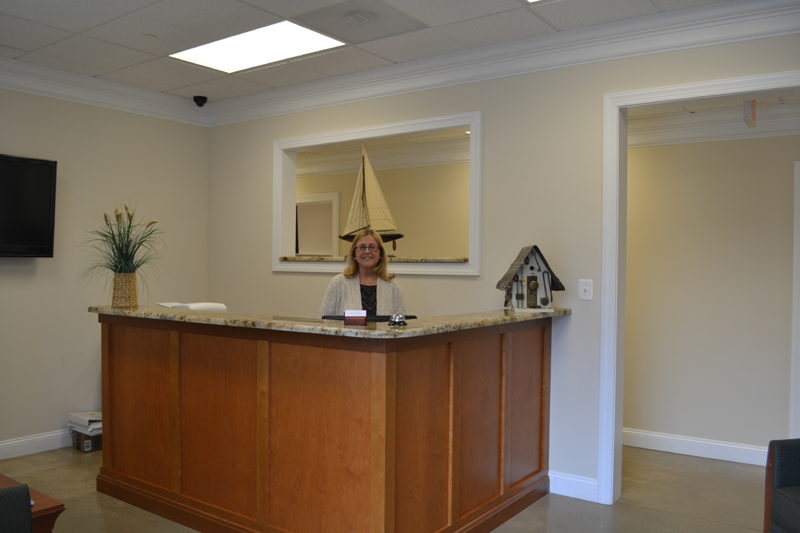 First Impressions
First impressions are vital to your business and a smile and a greeting are part of those first impressions. At 721 on Main we have a full time On Site Manager to greet your clients, assist tenants and provide that special touch that sets us apart from other leasing options.
I was the very first tenant at 721 Main Street and this has been my happy work home for the last ten years. 721 Main is a first-class building, with great amenities that are perfect for one person working remotely, as in my case, or for a small business as is the case with some of the other tenants here. My office is the perfect size, it's bright and cheerful, and the window actually opens! One of the most unique features of the building is that the on-site building manager also provides reception services for tenants and will make your guests feel right at home when they come to see you. The building also offers two well-appointed conference rooms, as well as a comfortable eat-in kitchen that tenants share. The tenants represent a diverse and interesting mix of businesses, and some of them have been here a long time too. Best of all, the atmosphere here is friendly, warm, and welcoming. It's a great place to have office space!
Live and Work
Construction of this multi-purpose property was completed in late 2010 and offers executive office leasing, as well as apartment rentals and storage space rental. The offices at 721 Main Street offer amenities that will make work and living a pleasure.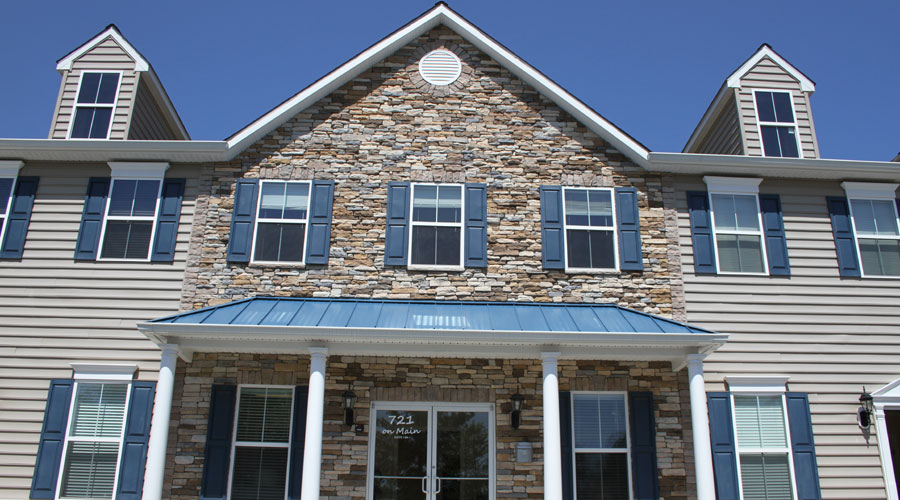 721 Main Street
Stevensville, MD 21666
443-249-3664